The function

CreateEdgeOfParticle

detects the edge of a single particle. The particle is defined by the matrix

PartData

. All pixels belonging to the particle have the value

PartIx

, all other pixels are zero. The resulting edge is returned in the matrix

EdgePixels

. The edge pixels are 1, all other pixels are 0. The variable parameters

AnchorX

and

AnchorY

return the coordinates of a single pixel of the edge. This information can be used as an anchor for other processes.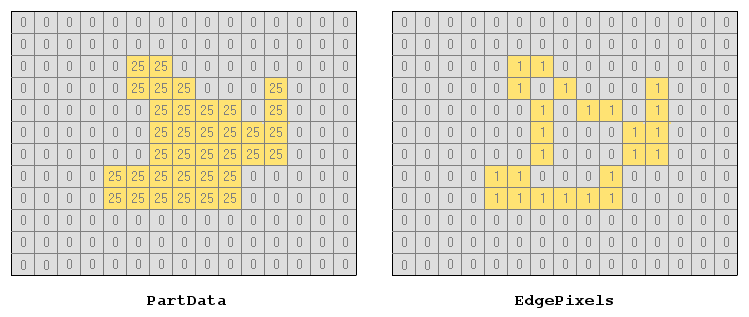 The function returns the number of pixels along the found edge.